Services
Inverter Air Conditioning
Cassette Air Conditioners
Privacy Policy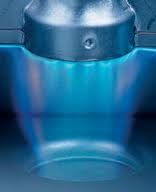 How Does Gas Ducted Heating Work?
Gas ducted heating is a common type of central heating that can be found in homes all over the world. The basic operating principles of the systems themselves are simple, consisting of a central heating unit that is attached to a series of ductwork concealed in the ceiling or under floor. The heating unit draws in air from your home, passes it over a heat exchanger, and then returns the heated air into your home through the ducts and out of the outlets. Gas ducted heaters are a flexible option, with heating units able to be installed in the ceiling, under your home or in a protected area outside.
Ducted gas heating options offer sleek and efficient heating for your entire house. The ducting can be used to section off each room or to create zones within the house, meaning you only need to heat the areas you want to use. The system is perfect for a climate like Adelaide's where winter temperatures see the mercury dropping for months at a time.
Gas Ducted Heating Experts
Gas ducted heating systems are an investment in comfort and the initial cost can be high, so maintaining them properly is well worth the effort. Air Conditioning Doctor recommends having your heating system serviced once per year as the best way to prolong its life and catch minor faults before they become major problems. Our team carries a wide variety of tools and spare parts needed to service a range of popular gas ducted heating systems. We provide servicing and maintenance for units from Brivis, Vulcan, Bonaire, Pyrox, Phoenix, Carrier, Rinnai, Lennox and other major brands.
Gas Ducted Heating Services
Air Conditioning Doctor's regular maintenance service is the best way to keep your gas ducted heating system working better for longer. Maintaining your system also helps to improve its efficiency and keep your energy bills under control. Our maintenance program and common services include:
Testing of all electrical and safety components
Replacing faulty burners, igniters, thermostats, pressure switches, fans and motors
Cleaning and inspection of filters, fans and heat exchangers
Flue inspection
Preventative maintenance programs
At the Air Conditioning Doctor, we understand that your time is important. Our team makes sure to arrive on time for appointments and provides detailed estimates for approval before any additional work begins. Once the service is complete, we also make sure to clean up the worksite, leaving your home safe and tidy.
Contact our team today to book a service or maintenance appointment for your gas ducted heating system.
What is gas ducted heating?
Ducted gas heating is a type of heater that is designed to heat large areas or a whole house. The system is powered by a central heating unit that burns gas to create heat. That heat is then distributed throughout the house using ductwork concealed in the ceiling or underfloor.
Is gas ducted heating energy efficient?
Compared to electric heaters, gas ducted heating is much more energy-efficient. Burning gas creates heat very efficiently while creating 50-60% fewer emissions than electric appliances do.
Is gas heating cheaper than electric?
Burning gas is a highly efficient way of creating heat, which means gas heaters are typically cheaper to run than electric heaters. The efficient burning process and cost of natural gas makes gas ducted heating a very affordable option.
Is gas ducted heating safe?
Gas ducted heating is one of the safest heating options on the market. With heat being ducted throughout the house, there is minimal risk of anyone being hurt by open flames or exposed heater elements like with fireplaces and electric heaters.
What are the benefits of gas ducted heating?
Gas ducted heating offers a few major benefits, including more efficient heating, saving money on your power bills and delivering heat around the house instantly. As one of the most efficient types of heating available, gas ducted heaters are a great choice for most homes.
For all your service, repair, maintenance and replacement unit needs, Air Conditioning Doctor is Adelaide's Gas Ducted Heating specialist!