Air Conditioning Doctor – Air Conditioning Service Adelaide
Adelaide's leading air conditioning system repair, air conditioning installation service and air conditioning maintenance company.
We repair, service and maintain all types of:
Evaporative coolers
Split air conditioners
Ducted heating and cooling systems
Gas ducted heating
We do repairs, installations and all services in all the major name brands including Apac, Airwell, Carrier, Daikin, Fujitsu, LG, Mitsubishi, Temperzone, Toshiba, Bonaire, Brivis, CoolBreeze and Airstream.
We are also an Authorized Service Agent for;
Brivis who manufacture evaporative coolers and gas ducted heating furnaces.
Air Group Australia who manufacture Coolbreeze and Airstream evaporative coolers.
Our highly skilled technicians, are prompt friendly, reliable and always clean up after themselves. We carry a wide range of spare parts in or vehicles so we can fix your air conditioner as quick as we can and as cost effectively as possible once you phone us. Contact us today! We do the job right the first time!
Want to avoid unnecessary work and inconvenient breakdowns?.
Sign up to get our preventative maintenance program!
Your air conditioner is no different to your car! It needs regular repairs and maintenance servicing to keep it performing at it's best and keep your cooling systems from inconvenient breakdowns. Simply select your product for more details on what our preventative maintenance program includes.
We cover all of the Adelaide metropolitan area.
Contact us and get quick quote today!
Call us now to make a booking!
Sue H, Norwood
We were extremely happy with the repairs done by Air Conditioning Doctor. Stephen our service technician and his team were prompt and friendly. He explained everything to me up front. The fact that they carried spare parts for repairs in his van made the whole process quick and as easy. Well done guys I will definitely be using the Air Conditioning Doctor for repairs and installation next time.
Leading Air Conditioning Services On All Major Brands In Adelaide
Look no further than the name, Air Conditioning Doctor to get the best air conditioning installation work, repairs and all air conditioning services across Adelaide! Our team of experts offers air conditioning service maintenance of the highest standards, with services perfect for those needing home AC repairs, air conditioning installation, Coolbreeze service, or any other Air Conditioner service and cooling repair you can think of.
We specialize in servicing evaporative coolers, high wall split ACs, ducted reverse cycle heating and cooling systems, and gas ducted heating installation and repairs. Our professional maintenance team is always on hand to make sure your investment lasts. When servicing cooling units, we only repair and replace with brand-new quality parts.
We not only offer our customers excellent advice and service but our business also provide competitive price quote that rival those of other local air conditioning service companies.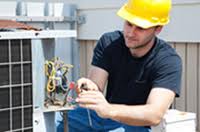 Are You Looking for Quick Air Conditioning Services On All Major Brands Across Adelaide? 
Air Conditioning Doctor has qualified HVAC service technicians with amazing customer service available to service any Adelaide resident or business. Having an Air Conditioner that works properly is imperative for the warm summers in Adelaide. We can ensure that this vital component of your home is always up and running at optimal performance. When a customer choose us for regular maintenance of units, he or she will be sure to have a system that will last for years.  
You should first look for a reliable airconditoning service about a year after getting your unit installed. You shouldn't neglect the importance of right servicing as it can save you a hefty amount of money as air conditioning repair and installation can sometimes be more expensive than a service. Call and consult one of our technicians here at Air Conditioning Doctor to inquire about checking if your unit is functioning properly.
Need Ducted Air Conditioning Services You Can Trust Across Adelaide?
The one thing that everyone needs is a help from a trustworthy ducted airconditioning care and air conditioning service across Adelaide. When you choose us for ducted air conditioning services, you're going with a company that's dedicated to giving you climate-controlled comfort.  
A ducted airconditioning unit gives homeowners a system that's easy-to-use with a design that doesn't keep you from furnishing or decor. It's an efficient system that allows you to cool and heat your home through one simple and central system. Call us and we'll make sure that the AC repairs and maintenance we provide leaves your unit working like new.
Why Choose Us?
Choosing Air Conditioning Doctor for you repairs and maintenance means that you can rest easy. You'll know that your appliance is in good hands. We handle all of our customer's systems with professional care and maintain them with tools that are of the highest industry grade.
Air Conditioning Doctor is an ARC-certified and approved company, made up of a team of experienced installation and repair experts. Contact us if you need help with evaporative coolers, high wall split air conditioners, ducted gas heating, or ducted air conditioning services in Adelaide; then you know who to phone call! Contact us today and we will give you a reasonable price quote!
Proudly Serving Adelaide
Adelaide is the capital city of the state of South Australia and the fifth-most populous city of Australia. Adelaide was founded in 1836 as the planned capital for a freely-settled British province in Australia. Adelaide is home to more than 75 percent of the South Australian population, making it the most centralised population of any state in Australia. Adelaide is north of the Fleurieu Peninsula, on the Adelaide Plains between the Gulf St Vincent and the low-lying Mount Lofty Ranges which surround the city. Adelaide has a metropolitan-wide public transport system, which is managed by and known as the Adelaide Metro. The Adelaide Metro consists of a contracted bus system including the O-Bahn Busway, metropolitan railways. Air Conditioning Doctor has been serving Adelaide since starting up and have become the leading air conditioning experts in the area.