Services
Inverter Air Conditioning
Cassette Air Conditioners
Privacy Policy
Evaporative Cooling Services Adelaide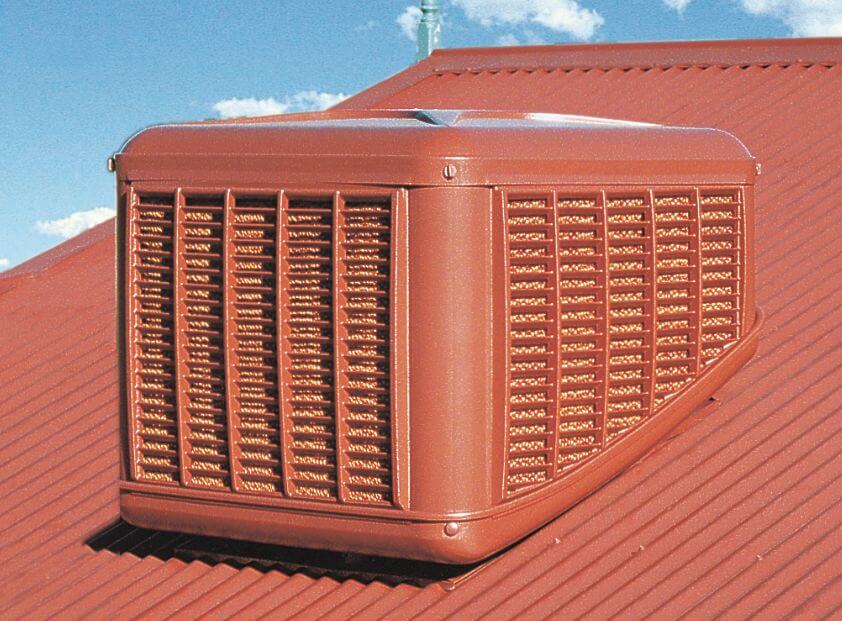 What is Evaporative Cooling?
Evaporative cooling is one of the world's oldest forms of air conditioning. As the name suggests, it's a clever system that uses evaporation to cool the air in your home. Unlike traditional air conditioners that move refrigerant around to transfer heat, evaporative air conditioners simply pass outside air through water-soaked cooling pads. This movement of higher pressure warm air causes the water to evaporate, consuming the heat energy and then blowing the resulting cool air into your home using ductwork and a fan.
Evaporative coolers come with a few major benefits that make them attractive, especially in warm, dry climates like Adelaide's:
Significant energy savings make evaporative coolers cheaper to run
Simple designs and fewer components mean they are easier to service
Cost-effective method of cooling your entire home
Cool air can be ducted throughout the house
Windows and doors can be left open
Provides a flow of fresh air
Qualified Evaporative Cooling Technicians
An evaporative air conditioner is an investment in your home and comfort, and getting the most out of it means you also need to invest in keeping the unit functioning properly. Air Conditioning Doctor services a wide range of evaporative coolers for all major manufacturers, and our friendly team have all the tools, expertise and spare parts they need to make sure your system is ready for whatever summer can throw at it.
Our technicians understand that your time is valuable, so the services we offer are always prompt and on time. We provide estimates before performing any work and always clean up the worksite once the job is finished. Our team carries a wide range of parts to suit most major brands, including CoolBreeze, Bonaire, Brivis, Breezair, Rinnai, Celair and Airstream, so we can get you back up and running as soon as possible.
Evaporative Cooling Services
Like any other appliance around your home, an evaporative air conditioner needs to be maintained to prevent breakdowns. We recommend performing regular maintenance at least once per year, but ideally, you should have your cooling serviced both before and after summer.
Air Conditioning Doctor performs a full range of services, repairs and evaporative cooler replacements. We can replace your old or broken cooler with a newer model, and our work is supplied with a 10-year warranty. Some of our most common services include:
Replacing faulty pumps, solenoids, float valves, motors and control modules
Repairing and replacing broken evaporative cooling units
Preventative maintenance programs
Cleaning and replacing filters
Cleaning water distribution manifolds
Check and test float valves and water sensors
Examine the unit and its operations
Thorough clean of the sump and water pump basket
Call us now to book a service or maintenance for your evaporative air conditioner.
Air Conditioning Doctor is Adelaide's evaporative cooling service, repair and replacement expert!