Services
Inverter Air Conditioning
Cassette Air Conditioners
Privacy Policy
Reliable Ducted Gas Heating Services in Campbelltown
At Air Conditioning Doctor, we don't just work with cooling systems; we also provide full ducted gas heating repairs. Despite Australia's image of always being a hot and sunny haven, we do experience winter too! For those chilly months, we're available to fix and maintain ducted gas heating systems to keep you toasty in those colder months.
Heating units are typically placed out of sight – which makes noticing damage to your heating duct system especially hard. When you do notice a problem, contact us immediately to get your unit operating and warming your home again! The full function of your gas ducted heating unit will also help to reduce your energy use and bill.
We've built up a reputation in and around Campbelltown for our excellent customer service and hundreds of happy clients. So if you're looking for ducted heating repairs, our team is always here to help!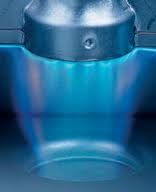 Why Choose Our Team?
At Air Conditioning Doctor, we're a close-knit team of service technicians dedicated to bringing the best-quality air conditioning and ducted heating systems to Campbelltown. Our technicians are all fully certified and have years of experience in the industry. We provide extensive training to ensure the whole team has expert knowledge on new ducted heating services and products.
Our technicians are dedicated to ensuring your ducted gas heating repairs are done safely. One of the most important things is to ensure that your gas system has no carbon monoxide leaks and that all safety systems work when they should. Where gas is concerned, it's especially important that you have your unit inspected at least once a year.
The proper operation of your heating is so important during the cold months in winter; and when you maintain your system, you can save a lot of money in the long run. The costs of major repairs are much more expensive than regular check-ups! When you choose ACD, you can trust that your job will be done right, fast.
Are You Looking for Quality Ducted Gas Heating Services Near You?
Our goal at Air Conditioning Doctor is to respond to our customers as quickly as we can. We're also dedicated to ensuring that your system is repaired to the best state at a competitive price.
Call Air Conditioning Doctor for the best ducted gas heating service in Campbelltown. Our knowledge of repair, service, and maintenance of any unit makes us the best choice for you. Whether you need ducted heating repair or maintenance, we have the tools and staff to provide the advice and repairs you require.
Proudly Serving Campbelltown
Campbelltown is a suburb of Adelaide, South Australia. Campbelltown is 8.7 km north-east of Adelaide. It is bordered in the north-west by the River Torrens, a river that is surrounded by parks and smaller creeks. Campbelltown is named after Charles James Fox Campbell, a pioneer settler in that locality, and is part of the City of Campbelltown. The suburb has only one school, East Marden Primary School. Campbelltown is home to many parks, playgrounds and outdoor sport courts. Campbelltown also has a Leisure Centre with facilities that encompass fun, fitness, swimming, health and entertainment. Air Conditioning Doctor has been serving Campbelltown since starting up and have become the leading air conditioning experts in the area.
<iframe src="https://www.google.com/maps/embed?pb=!1m14!1m8!1m3!1d419153.54615494487!2d138.48405720507816!3d-34.840216292119635!3m2!1i1024!2i768!4f13.1!3m3!1m2!1s0x0%3A0x49c249e47afd84ad!2sAir+Conditioning+Doctor!5e0!3m2!1sen!2sus!4v1537770957015" width="990" height="300" frameborder="0" style="border:0" allowfullscreen></iframe>