Services
Inverter Air Conditioning
Cassette Air Conditioners
Privacy Policy
Reverse Cycle Air Conditioning Adelaide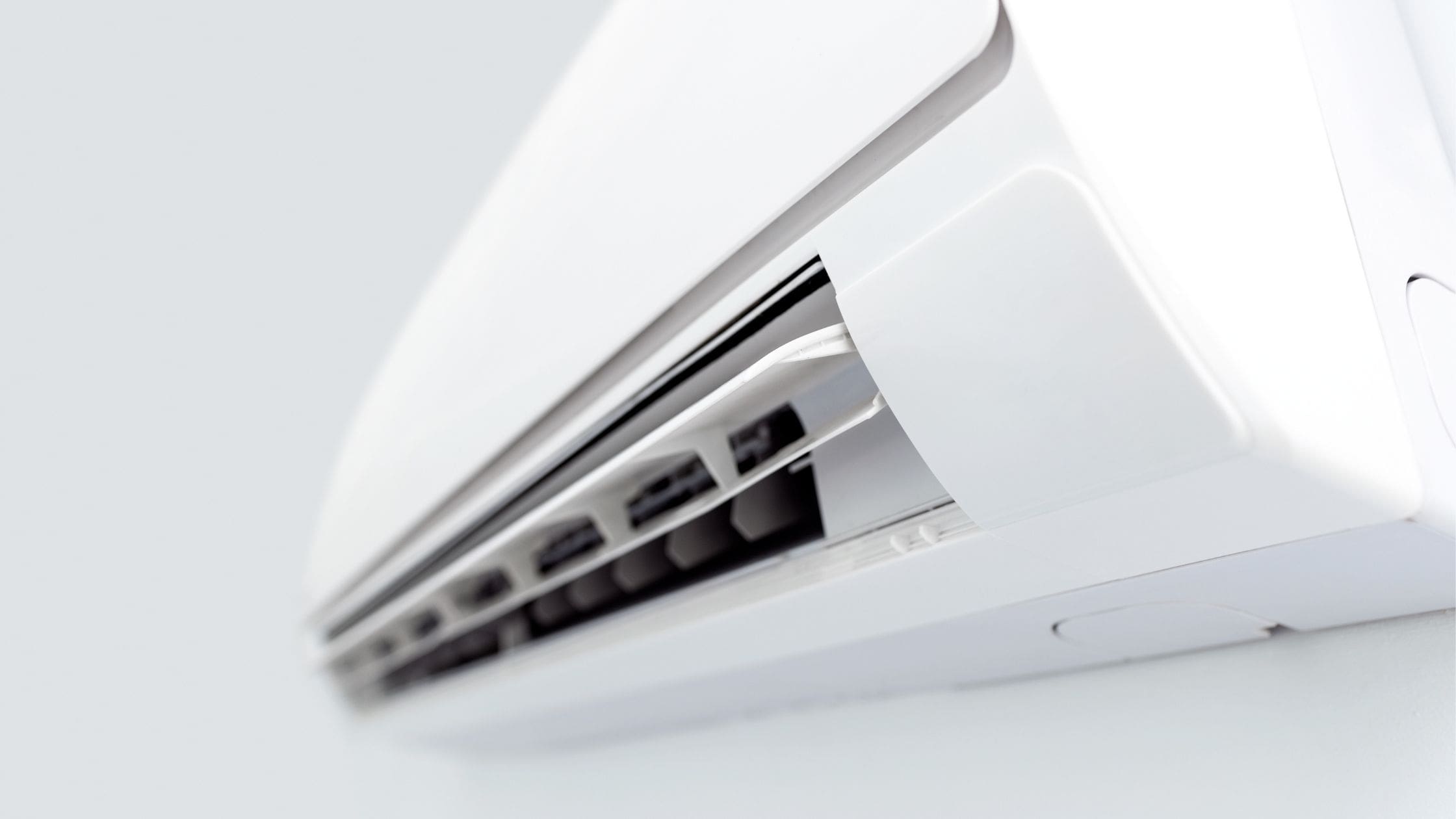 How Does Reverse Cycle Air Conditioning Work?
Reverse cycle air conditioners are one of Adelaide's most common heating and cooling solutions around the home. The system is split into two components, with the internal fan unit being mounted to the wall or in the ceiling. In Cooling mode the unit draws warm air in from inside of the home and circulates it over the coil which contains refrigerant. The refrigerant absorbs heat from the air, changes state and is circulated outside to the external condenser unit. There, the coil and the fan help to reject the heat causing the refrigerant to change state before the refrigerant begins the cycle again.
Reverse cycle air conditioners do all of this, but as the name suggests, they can be reversed and used for heating as well. When using your system as a heater the process is the opposite, with the system absorbing heat from outside the house and transferring it indoors to be dispersed in the house.
Common Reverse Cycle Air Conditioning Faults
Reverse cycle air conditioning is available in both split system and ducted designs, making it a versatile option for every home. Keeping cool in summer and warm in the winter months is a must for surviving the Adelaide climate, and that's much simpler when your air conditioning is up to the task. It's recommended that you service reverse cycle air conditioners each year to keep them in good condition. The best time to service your air conditioning is before summer so it is ready when it will need to work the hardest.
If your reverse cycle air conditioning isn't working as well as it used to, you might be experiencing a common fault, such as:
Mould build-up

Blocked filters

Electrical faults in circuit boards, thermostats or temperature sensors

Low refrigerant in the system

Blocked or dirty condenser

Blocked condensation drains

Failed motors
Running an air conditioner that's experiencing a fault can cause major damage to the system. If you're unsure, switch the system off and contact Air Conditioning Doctor so we can get the problem sorted.
Reverse Cycle Air Conditioning Experts in Adelaide
Having your reverse cycle air conditioning serviced by expert technicians is the best way to get the longest possible life from your investment. The team at Air Conditioning Doctor is equipped to service a wide range of both split system and ducted reverse cycle air conditioning systems. We carry a range of tools and spare parts we need to service Adelaide's favourite air conditioning brands, including models from Daikin, Toshiba, Fujitsu, Mitsubishi, LG and more. We're available to carry out a wide range of maintenance and servicing tasks, from yearly maintenance to major repairs. Our services include regular maintenance programs where we look after the ongoing health of your systems and make sure they're kept in excellent condition.
Reverse Cycle Air Conditioning Service & Maintenance
Reverse cycle air conditioners are one of the best ways to control the temperature in your home year-round. Whether you have ducted or split systems, Air Conditioning Doctor can provide the expert servicing and maintenance you need. Our team always makes sure to arrive on time for appointments. We'll carefully inspect your air conditioner for faults and provide detailed estimates for any work that needs to be performed. Once the work has been completed, we'll test the system carefully and clean up our work area to leave your home the way we found it.
Get in touch with us today if you'd like to make an appointment for reverse cycle air conditioning repairs, servicing or regularly scheduled maintenance.
What is reverse cycle air conditioning?
Reverse cycle air conditioning is a type of air conditioning that can provide both cooling and heating to your home. By reversing the operation of some of the system components, a reverse cycle air conditioner can absorb heat from outside the house and distribute it inside your home.
Are reverse cycle air conditioners energy efficient?
The amount of electricity used by a reverse cycle air conditioner depends on your thermostat setting and also the time of day you use it. Modern reverse cycle air conditioners are very energy efficient when set to the correct temperature of 24C in cooling mode and 19C for heating mode.
How efficient are reverse cycle air conditioners for heating?
Newer reverse cycle air conditioners are about 300-600% efficient, meaning they create 3-6 times as much heat as the amount of energy they consume. Reverse cycle air conditioners are less efficient than gas heaters, but they are a great solution for anyone who wants a single system to cool and heat.
Do reverse cycle air conditioners dehumidify?
As part of the way they work, reverse cycle air conditioners remove humidity from the air inside your home when they are set to their cooling function.
Why is my reverse cycle air conditioner not cooling?
If your reverse cycle air conditioner doesn't blow cold air when it's set to its cold function, there is likely a fault with one of the components. Common problems include failing thermostats, burned out motors, refrigerant leaks and blocked filters.